Weaving Ways of Knowing
About
Origin of the Project:
In 2019, the Wildlife, Indigenous Science, Ecology (WISE) lab from the University of Guelph and Magnetawan First Nation (see "Partners" below) hosted a workshop in the Robinson Huron Treaty area to discuss environmental concerns and research priorities. An unanticipated theme that emerged from discussions throughout this workshop was a widespread need for enhanced networking, communication, and collaboration across Nations. Workshop participants suggested that, while many personal and professional networks exist, having access to resources and a community of environmental professionals that transcends worldviews, sectors, and locations could provide new opportunities to learn, share knowledge, collaborate, build community capacity, and generate new and creative solutions to shared problems.
To understand more about the broader interest in a knowledge sharing network, and how to best accomplish it, our team initiated a second phase of the project in 2020, where we engaged in discussions with representatives from some of the same Anishinabek communities and some new First Nation and Métis communities across so-called Canada.
Stemming from the insights and recommendations shared with us by Indigenous community representatives, in both phases of the project, our team created this website as a platform for learning, knowledge sharing, collaborating, and capacity building for both Indigenous and non-Indigenous environmental professionals interested in weaving knowledge systems in their environmental work.
By providing a centralized hub for resources on this topic, case studies of projects that respectfully weave knowledge systems, and a space for advertising events, asking questions, and sharing project information, we aim to facilitate and inspire future monitoring, research, and decision-making that is founded in our collective priorities, customs, and knowledges.
* all of the quotes throughout the website were from interviews conducted in 2021, summarized in this report
"I think that coming together and learning about each other is really important, I don't know, power in numbers kind of thing. As First Nations, I think it's important that we integrate with each other and share each other's knowledge"
"Since there was colonization on so many different scales, I think it's important that if there is Indigenous knowledge that can be shared, that it is shared between communities so that we can contribute to that collective knowledge that may have been at one point common knowledge to everybody but may not necessarily be anymore."
"…this whole region was once connected without anything else and they have their own laws, and they have their own systems, and they have their own way of approaching things, and the knowledge that remains of that is important to reconnect. If there is interest in doing so, I'm going to absolutely be very interested in making sure that I can connect that knowledge any way possible."
"… I think a website would be excellent. It's interactive and it's a great way to showcase what everybody's doing with links and resources, and also multiple means of communication."
"… a registry place would be good to have because a lot of information gets shelved. All these studies get shelved and sometimes we go on and do another study that's already sitting up on the shelf or at least the main body of it. It's a great idea, I think, that that was pulled off across Canada how people contribute and donate to that central hub there would be good, for sure. It would be good for our young people to be able to tap into."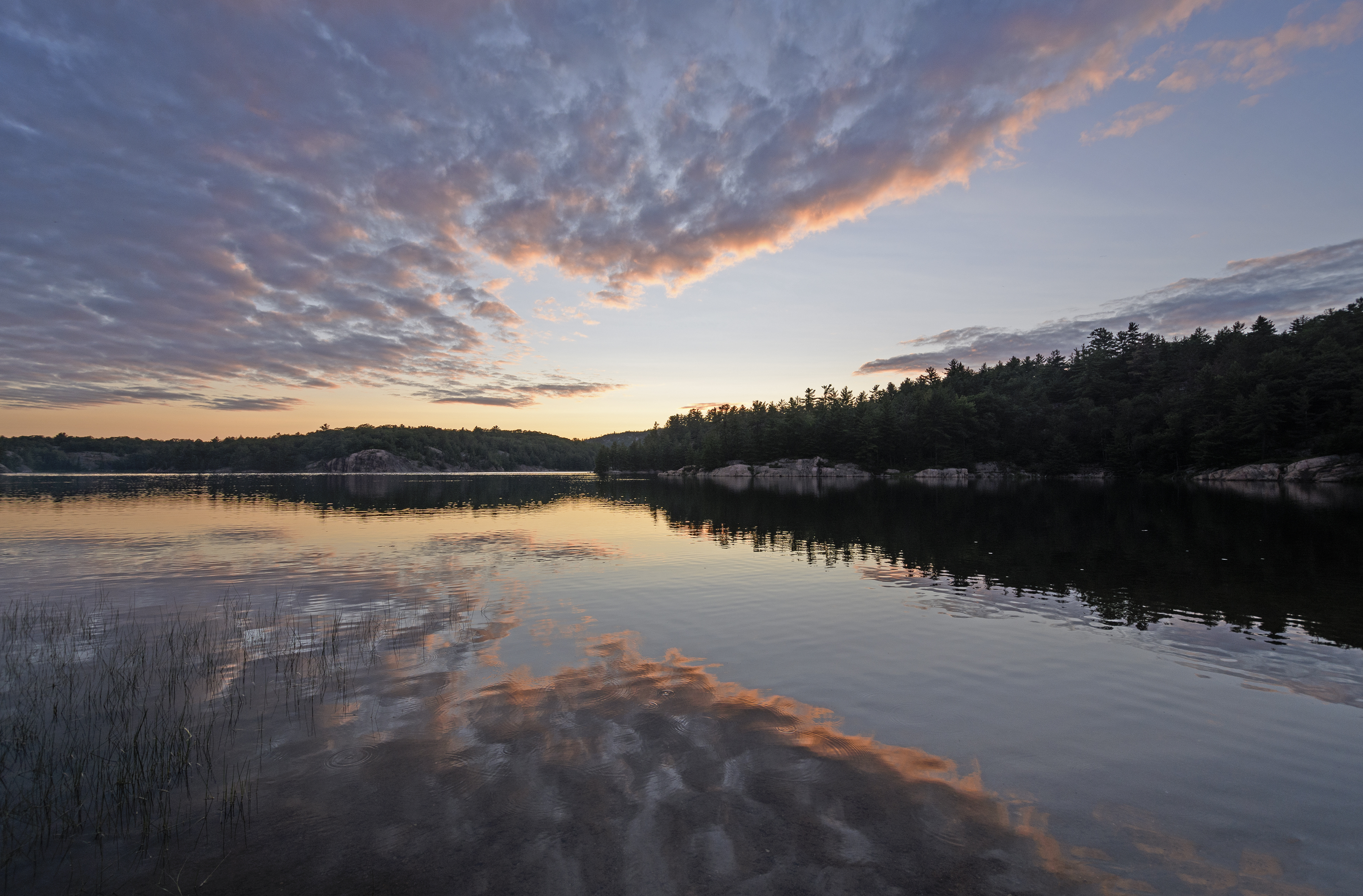 Partners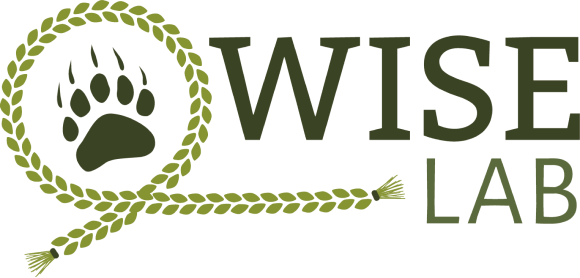 WISE Lab
Website: wiselab.ca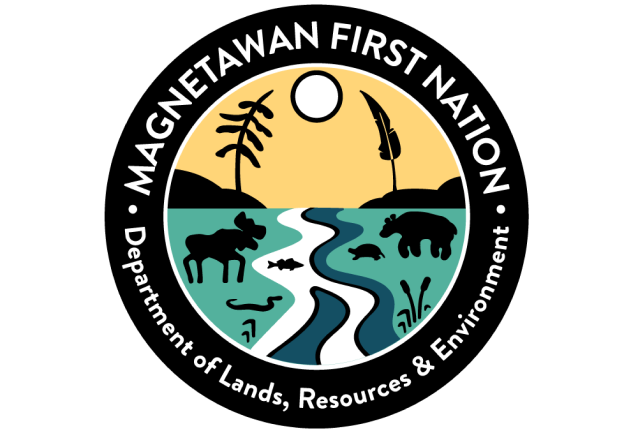 Magnetawan First Nation Department of Lands, Resources, and Environment
Website: magfn.com
Funders
This work was made possible by monetary contributions from Magnetawan First Nation Lands Department and a number of research grants from the following organizations and institutions: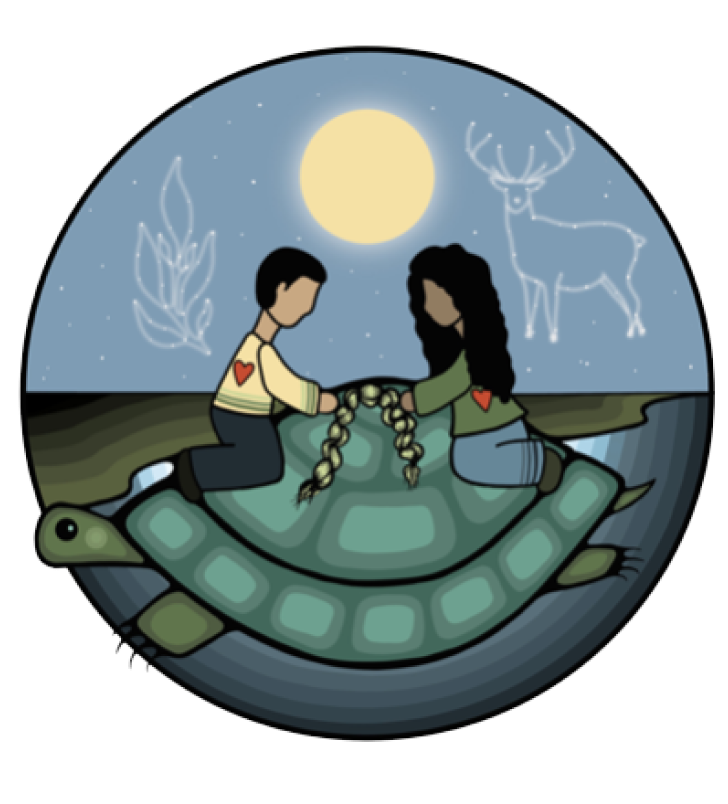 Artist Bio:
Rachel Bach is Ktunaxa from ʔakisq̓nuk First Nation. Her heart is in Manitoba, where she was raised and completed both a Bachelor of Arts degree and Master's degree in Development Practice in Indigenous Development. Rachel has extensive experience working with Indigenous women and youth. Her work and research experience demonstrate a decade long commitment to reproductive safety and culturally-based services for Indigenous Peoples. She recently graduated from the Midwifery Education Program at Ryerson University and currently serves Indigenous pregnant people in on Treaty 1 territory (Winnipeg). In her spare time she explores her creative side through art and graphic design, and is a mother to her son, Wanuyit.
Find out more about the artist
Social: